The Pet Lovers Meeting Place
Celebrating the bond between pets and their people through responsible pet ownership
Every pet lover can tell you that we share a very special bond with our animal friends. Their unconditional love has been shown time and time again to have a positive effect on our overall health and well-being.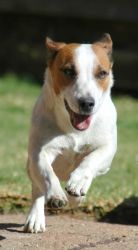 This site is a gathering place for pet lovers to share and enjoy articles, tips, columns, and stories ... some are educational, others heartwarming, and still others are published just to bring a smile to your face.
Naturally, we welcome your contributions! Your own experiences are what helps to make this site more enjoyable to everyone. Please don't hesitate to join in!
Explore our pet lovers community - our most popular areas:
Want to place to talk with other pet owners? Visit the pet lovers forum! There are forums to talk about pet health and caring for your animal companion... places to post photos of your pets.... and of course, just a general message board to talk all things pet!
Don't forget to also check out our monthly pet newsletters, some great pet stories, and more.

---
Information for Renters with Pets
Pet-Friendly Accommodations in Canada OR The United States
Want to Share Your Pet's Story?
We're always looking for new stories to add to our site - funny, touching, dramatic, and tributes - they're all welcome! Click here for details.
Post Your Favorite Pet Photo!
Have an adorable picture you'd love to share? Post it here!